Message from the President
Request for Donations to the Kobe University 120th Anniversary Fund
~ Cultivating "Profound Knowledge" and "Outstanding Innovators"
Towards a Global Hub for the Multidisciplinary Co-creation of Education and Research~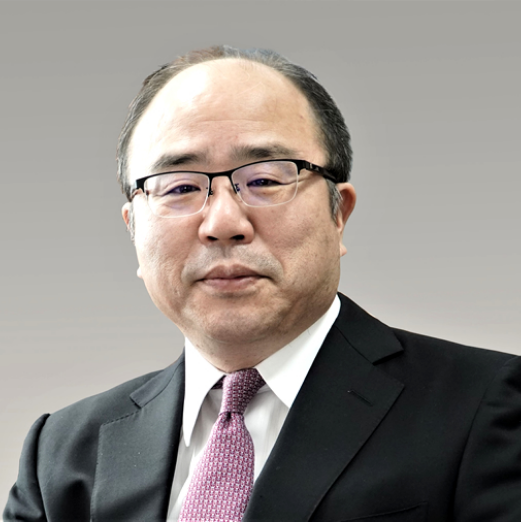 FUJISAWA Masato,
President of
Kobe University
I would like to take this opportunity to express my sincere gratitude for your continued support for Kobe University's research and educational activities. My name is FUJISAWA Masato, and I was appointed President of Kobe University in April 2021.
Our university was founded in 1902 as the government-run Kobe High School of Commerce, and combined the traditions of various educational and medical institutions to become Kobe University in 1949. After the merger with Kobe Merchant Marine University in 2003, Kobe University took on its present form.
Located in the international port city of Kobe, we have produced approximately 150,000 undergraduate graduates and 50,000 postgraduate graduates who have played active roles in society, inheriting the school culture of 'harmony between theory and reality'.
I would like to express my sincere gratitude to all those who have dedicated their unwavering support to Kobe University over the years. This includes not only the support we have received from our alumni, but also the companies and organizations that provide opportunities for our graduates, the corporations with which we collaborate on joint research and agreements, and our stakeholders who support us internationally, regionally and across various fields. Thanks to the support of countless people, Kobe University will celebrate the 120th anniversary of its founding in 2022.
Kobe University's mission is to cultivate 'profound knowledge' and 'outstanding human resources' for the future of both research and education, and to contribute towards the development of society. In addition, we aim to enhance the university's environment in order to become a 'global hub for the multidisciplinary co-creation of research and education,' which will not only integrate different academic fields, but will also provide a place for collaboration between industry, government and academia, and widely publicize the results obtained from this.
The recent novel coronavirus pandemic has called into question the role of universities and graduate schools and their place in society, as both regional and international communities enter the 'new normal' era. As a higher education institution, our university needs to quickly re-establish itself as a center for advanced research.
To this end, Kobe University will promote the creation of 'value' in post-corona society by strengthening cooperation with industry and local governments. We will realize this value by carrying out outstanding research and education projects focused on advanced and multidisciplinary co-creation. At the same time, Kobe University will establish an environment for research and education that can respond to digitalization and globalization. In order to achieve these goals, the faculty and staff of the university will work together in a systematic and proactive manner to further develop and improve research and education, and to revitalize society.
To ensure that these projects successfully contribute to society and to enable us to meet expectations, we have established a donation system to mark our 120th anniversary. Please consider expressing your warm support for Kobe University by donating to the anniversary fund. Your generosity is greatly appreciated.