Collaboration in response to societal challenges between Kobe University and Belgian Universities
Collaboration in response to societal challenges between Kobe University and Belgian Universities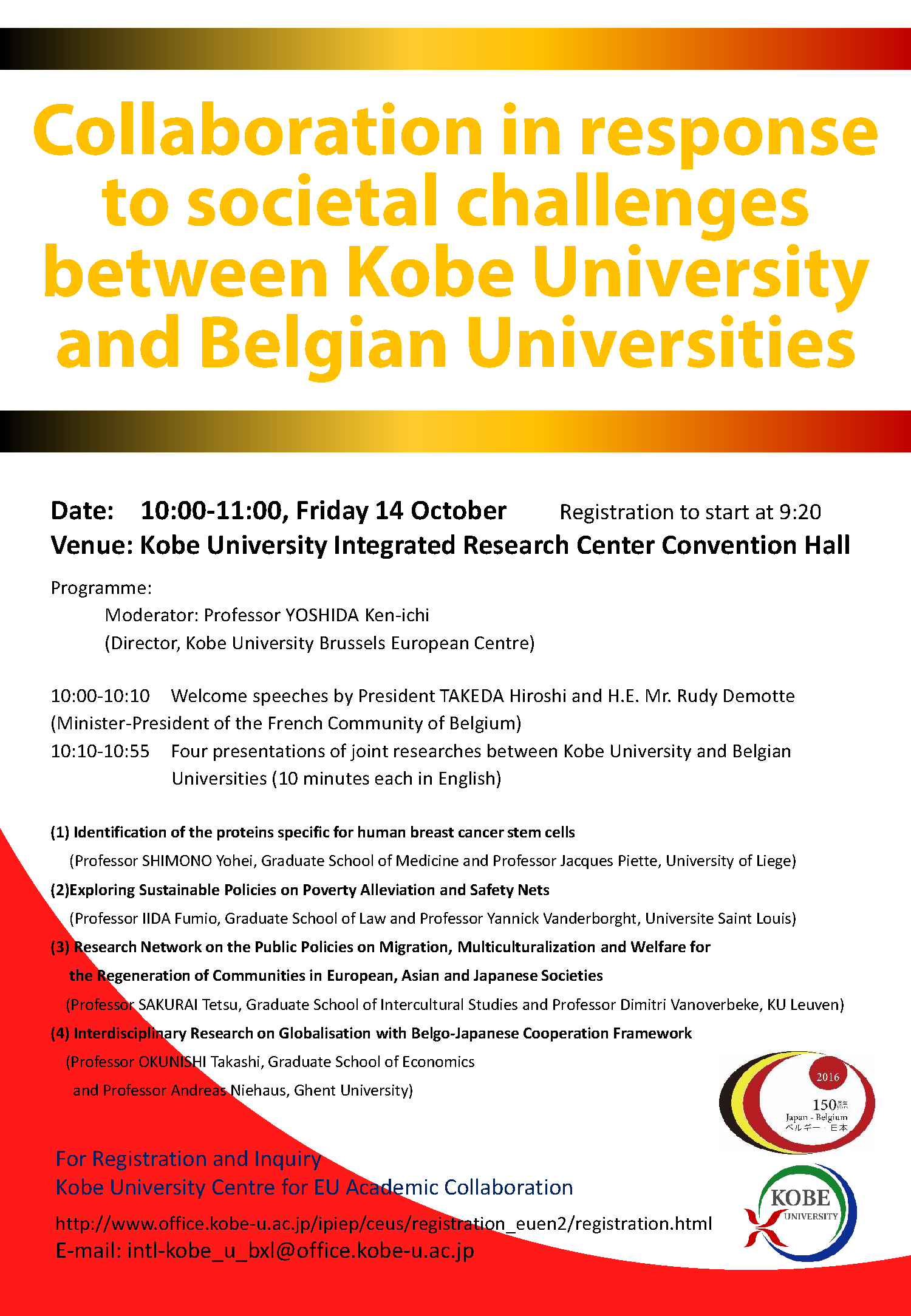 Please find attached the actual programme. →the latest programme
Registration is now closed.
For enquiries, please contact the Kobe University Centre for EU Academic Collaboration at:
intl-relations(a)office.kobe-u.ac.jp
---
Date:

Friday 14 Oct 2016 10:00 - 11:00
Registration to start at 9:20

Place:

Kobe University Integrated Research Center Convention Hall

Programme

Session I

Identification of the proteins specific for human breast cancer stem cells

Session II

Exploring Sustainable Policies on Poverty Alleviation and Safety Nets

Session III

Research Network on the Public Policies on Migration, Multiculturalization and Welfare for the Regeneration of Communities in European, Asian and Japanese Societies

Session IV

Interdisciplinary Research on Globalisation with Belgo-Japanese Cooperation Framework

Copyright © Kobe University. All Rights Reserved.