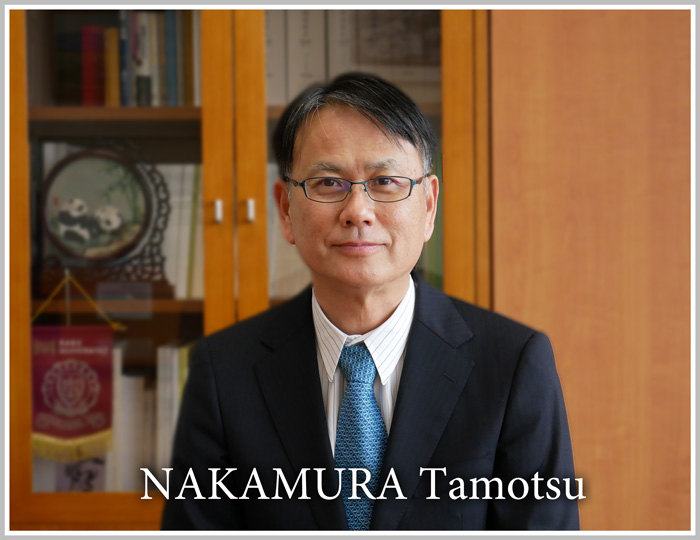 Kobe University is an education and research institution with a long history and proud traditions located in the cosmopolitan city of Kobe. Since the opening of its port to the outside world in 1868, Kobe has played an important role in welcoming a variety of people and cultures to Japan, including cuisines and sports, which have contributed to its prosperity and development. The city's rich history of international exchange makes Kobe University, which will celebrate its 120th anniversary in 2022, an ideal place to cultivate globally-minded individuals. Since its founding, the University has continued to build upon its ideal of creating 'harmony between theory and reality' and to utilize the open, cosmopolitan atmosphere of its location to establish globally-minded education and become a key research institute that attracts international exchange and collaboration. We are striving to develop our 3 pillars of 'knowledge', 'human resources' and 'environment' further in order to become a truly global hub for the multidisciplinary co-creation of research and education.
Based on collaboration in key regions of the EU, Asia and the United States, Kobe University is developing mutual exchange with universities abroad, and acting as a core academic base to connect students and researchers. Taking advantage of its location in an international port city, the University also aims to play a leading role as a hub campus that will serve as an interface to facilitate connections between various overseas institutions and corporations, and Kobe-based businesses, as well as public and private organizations engaged in education and research. To achieve this, we seek to cultivate the global awareness of our students, faculty and administrative staff.
In order to succeed in these aims, the Institute for Promoting International Partnerships, in cooperation with the Institute for Promotion of Higher Education and the Institute of Promoting Academic Research Programs, is enhancing the internationalization of Kobe University's research and education. Within the Institute, the Centre for EU Academic Collaboration, the Center for Asian Academic Collaboration and the Office of the Americas are promoting multidisciplinary international academic exchange in their respective core regions. The Center for International Education and the Center for Interdisciplinary Programs have also been established within the Institute. These Centers are responsible for developing education programs with our University's characteristic global outlook, as well as educating international students. Through the organic combinations and support of these organizations, the Institute will continue to contribute towards the development of Kobe University as an internationally renowned global hub for the multidisciplinary co-creation of research and education.
NAKAMURA Tamotsu
Director, Institute for Promoting International Partnerships