Overseas Office
Kobe University has eight overseas offices to promote international collaboration.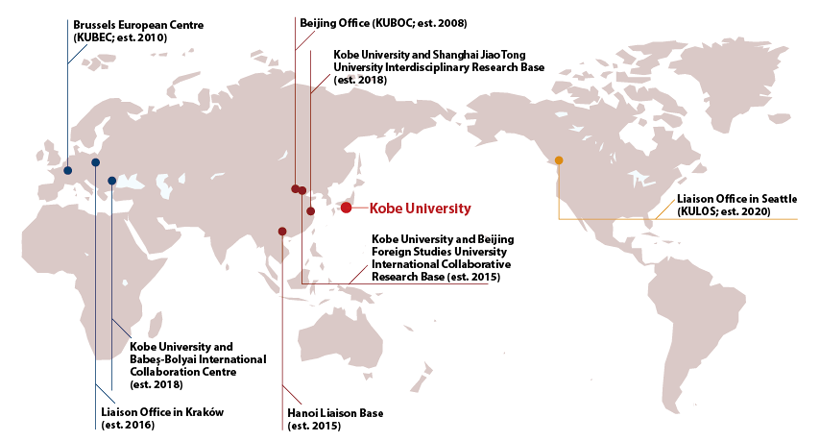 Region
Country
Overseas Office
Established
Link
Europe/Africa
Belgium
Kobe University Brussels European Centre (KUBEC)
September, 2010
HP
Poland
Kobe University Liaison Office in Kraków
October, 2015
HP
Romania
Kobe University and Babes-Bolyai University International Collaboration Centre (KU-UBB ICC)
May, 2018
HP
Asia/Oceania
China
Kobe University Beijing Office
October, 2008
HP(Japanese/Chinese)
Vietnam
Liaison Base in Hanoi
April, 2015
HP
China
Kobe University and Beijing Foreign Studies University International Collaborative Research Base
January, 2015
HP(Japanese/Chinese)
China
Kobe University and Shanghai Jiao Tong University Interdisciplinary Research Base
June, 2018
HP(Japanese/Chinese)
Americas
United States
Kobe University Liaison Office in Seattle(KULOS)
April, 2020
HP

Copyright © Kobe University. All Rights Reserved.