Kobe University Hanoi Liaison Base
Kobe University Hanoi Liaison Base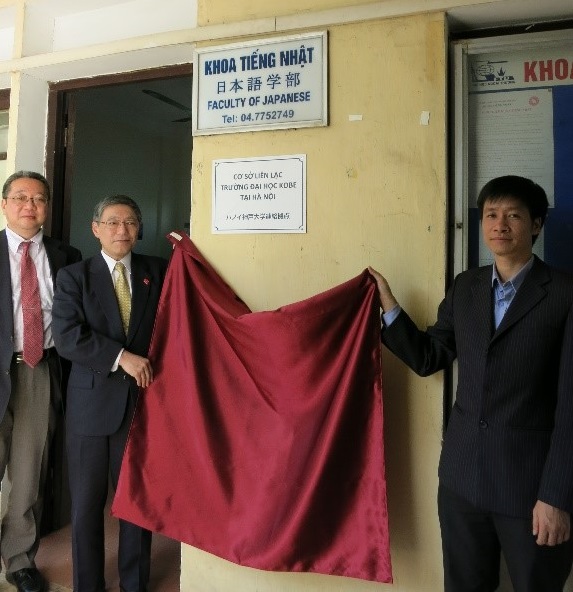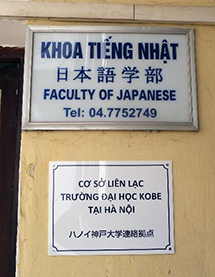 On April 13, Kobe University, under the cooperation of Foreign Trade University (FTU), established a liaison base for education and research exchange in Vietnam on FTU's campus in Hanoi, Vietnam. The liaison base in Hanoi is the third international base for Kobe University, following the Kobe University China Office established in Beijing, China, in 2008, and the Kobe University Brussels European Centre (KUBEC) established in Brussels, Belgium, in 2010.
About Hanoi Liaison Base
Main Activities

1)Collaborative research, symposiums, and workshops
2)Liaison for student exchange
3)Cultivating the Kobe University network in Vietnam

Address

Room no. 301, 3nd floor, Building B, Faculty of Japanese, Foreign Trade University, 91 Chua Lang Street,
Hanoi, Viet Nam.

Inquiry

intl-relations@office.kobe-u.ac.jp(International Affairs Planning Group, Kobe University)

Link
News

Copyright © Kobe University. All Rights Reserved.