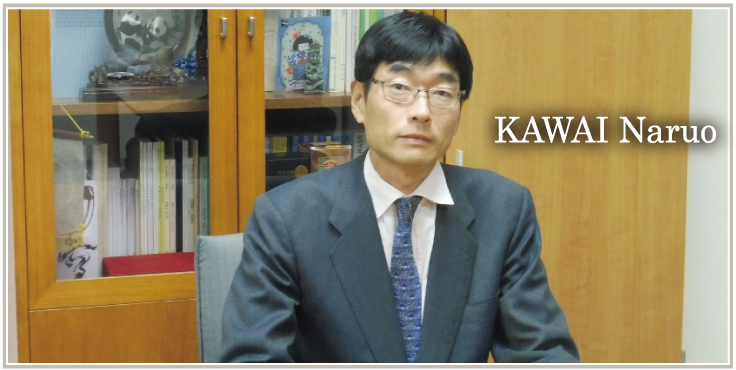 Kobe has developed into an international port, through extensive trade and intercultural exchanges with Asian countries. To foster Kobe's global spirit, the Center for International Education was established in April 2016, with the aim of providing global education to both Japanese and international students. The center consists of two sections, the International Student Section (formerly International Student Center) and the Program Coordination Section, which deals with special programs to send domestic students abroad.
On our campus, we have approximately 1200 international students from around 80 countries. They are an invaluable resource for providing dynamic bi-directional education for both international and domestic students. We will strive to create programs to develop students who are truly global citizens, able to go out into the world from Kobe University.
Naruo KAWAI
Director
Center for International Education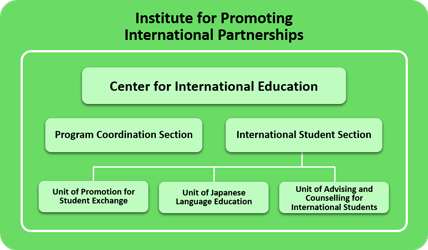 In order to strengthen and expand support for an international education system, the Center for International Education was established within the Institute for Promoting International Partnerships in April 2016, by integrating the International Educational Center, the EU Institute in Japan, Kansai and the Centre for EU-Japan Collaborative Education (EJCE).
The Center for International Education is made up of the Program Coordination Section and the International Student Section.
The Program Coordination Section supports the development and promotion of education programs which reflect the unique international character of Kobe University.
The International Student Section provides Japanese language education programs for international students, advice on studying and living in Japan, and career advising.