Message from the President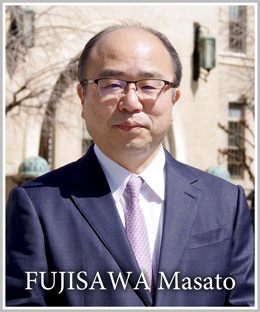 On September 2010 Kobe University Brussels European Centre (KUBEC) was launched. KUBEC is the first European centre established in Brussels by a Japanese university.
Kobe University was established at the dawn of the 20th century, and is therefore a relatively new university compared to many of the great universities in Europe. However, as a university located in one of the most important port cities connecting Japan with the rest of the world, we are proud to have fostered many talented scholars and businessmen who have played active roles around the world, and to have promoted a wealth of advanced research that ranks alongside that of the world's leading universities.
As the world moves rapidly towards globalisation, we find the development of a better infrastructure and the promotion of international collaboration in the fields of education and research are becoming increasingly important for all universities. In order to carry on the tradition and contribute to the world, we have recently established our own Charter on Research, which clearly states that Kobe University should "play the role of a key institute for International Collaboration and collaboration in education and research". We have also declared in our Charter on Education that we will seek to foster individuals who have an appreciation for diverse values, a deep understanding of other cultures and excellent communication skills. With these ideals in mind, we are now establishing a worldwide base on which to enhance international competitiveness in education and research by developing our own original projects as well as promoting international mobility of students and researchers for furthering their studies and research on a worldwide basis.
Based upon these principles, our Kobe University Brussels European Centre, or KUBEC, has been established as an organisation with the aim of promoting international collaboration between Kobe University and universities and research institutes in Europe, in the fields of Humanities, Social Science, Natural Sciences and Bio-Medical Sciences.
Takeda Hiroshi
President, Kobe University
---
Message from the Executive Director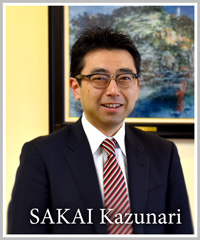 Brussels is located in the heart of Europe, between the driving forces behind the European Union Germany and France. The capital city of Belgium, Brussels also functions as the de facto capital of the EU, home to core institutions such the European Commission and the Council of the European Union.
In this de facto capital of the EU, Kobe University launched its Kobe University Brussels European Centre (KUBEC) in 2010. This was the first attempt by a Japanese university to establish an office in Brussels. Since it opened, KUBEC has been widely utilized for the purposes of intercultural communication and information exchange among faculty members, students, alumni, researchers in the EU, public institutions, and private companies.
The annual KUBEC international symposium is an event that has particularly cemented Kobe University's presence in Europe. Workshops held approximately every month at KUBEC contribute to expanding Kobe University's academic exchange network and strengthening our collaboration. KUBEC is also a place for students to gather, including Japanese students from Kobe University currently studying in Europe as well as international students who have studied at Kobe University and returned to their home countries.
Another significant benefit to establishing the centre in Brussels is that it allows members of Kobe University to participate in lectures and seminars given at KUBEC via a remote conference system. KUBEC will continue to play a key role as a local base contributing to Kobe University's strategy in Europe.
Kazunari SAKAI
Executive Director, Kobe University Brussels European Centre